The Nathan Report
Mood:
bright
Topic: Contemporary Prophecy
---

Nathan Services Innathan services incc Network
---
Vol.1.1 series 1 newsletter update presented by nathan services inc copyright 2011
nathans Art | nathans screenswarm | nathans network | traffic bar
HOME BUSINESS NETWORK
---
---
Rev. Nathan Von Griffin , spent time at the Church under the Bridge ministry in Austin TX this past Sunday. The sermon was on "forgiveness". There are counseling sessions after the sermon at round tables with chairs, set out for the general public. Where participants can sit and discuss what the sermons means to them. Church Ministers and volunteers can sit and counsel poor and needy attendants, many of which are homeless.
There is music provided by volunteer bands who play contemporary Christian tunes or tunes that are written and created by them. Some band members simply have a passion for Christ and wish to give of themselves to show servitude to the LORD on a Sunday giving to the homeless community in the form of cheerful music.
---
Join Nathan Services Inc Network Here
You'll be paid for networking and can post your Ads free
Rev. Nathan Von Griffin Ministry

Street Preaching: Rev. Nathan Von Griffin has been arrested street-preaching before twice. And experienced a mysterious fire to his Church building afterwards, one which led him to experience homelessness himself.

Later moved to Austin TX after living in a Community of Mnenonites while in Arkansas.

Community Volunteering: sometimes men are in need of legal counselling or prayer counselling.

Rev. Nathan volunteers at local non-profit organization the perform such counseling.

Outreach Ministry: Prayer Breakfast and Saturday prayer meetings daily
General Helps: clothing, work boots, bus tickets, and public sermons are available to meet the needs of the poor on Saturdays.
---
matthew chapter six:v1 -->>> Take heed that ye do not your alms before men, to be seen of them: otherwise ye have no reward of your Father which is in heaven. Therefore when thou doest thine alms, do not sound a trumpet before thee, as the hypocrites do in the synagogues and in the streets, that they may have glory of men. Verily I say unto you, They have their reward. But when thoud doest alms, let not thy left hand know what thy right hand doeth: That thine alms may be in secret: and thy Father which seeth in secret himself shall reward thee openly.
---
Local Churches will from time to time volunteer to serve a meal. There is coffee, bottled water, donuts and refreshments a plenty to keep everyone satisfied.
Last week there was fried chicken served bought and paid for by a local church in Austin TX that regularly comes to meet and serve the poor and the needy. It just so happens that "Church under the Bridge" is also physically located only about 2 and 1/2 blocks from the local Salvation Army and a place called the "ARCH", which is an acronym that stands for Area Resource Center for the Homeless.
---

---
The "Bridge" of Church under the bridge, is literally Hwy I-35 overpass at 7th street, located right in front of the Austin Police Department. New construction has rendered the parking lot a new fresh look with ornaments that no one seems to know what they signify.
At each table there is a volunteer counselor to talk to the poor and the needy about the sermon that was preached that day. At my table, I talked with a gentleman who was very concerned about his sins committed in the weeks before and wanted forgiveness from GOD. We both prayed together in an attitude of Repentance, and talked about how that there is no forgiveness of sins from the LORD JESUS CHRIST without Repentance.
The very word "repent" comes from a farmers phrase, used whle guideing an ox with a wip. Who when he yelled "REPENT" out loud to the ox; it was meant: as a command to turn the Ox around for it to go in the opposite direction.
There are many denominational differences in what exactly repentance should be or how it should take place, some denominations even don't believe in the concept of repentance whatsoever. But Jesus Christ the Messiah spake of repentance first and foremost to all who came to him.
He required it from the Pharisees and Saducees who approached him daily with ridiculous questions and postures while showing no acts of repentance.
---
your name <\SELECT>
nathan services inc free Ads

| | | |
| --- | --- | --- |
| | | |
| | | |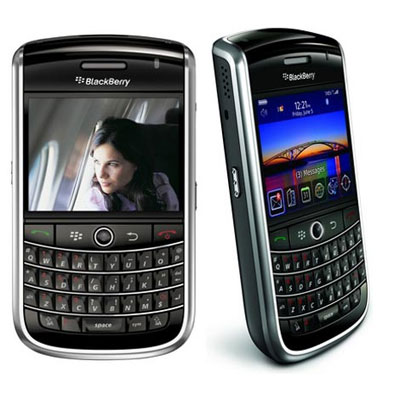 10% OFF All Products! Use code: Wear10. Shop Wickers for High-Performance Under garments.
---
nathans services in network s nathan services myspace nathan services inc facebook
This Web Page Created with PageBreeze Free HTML Editor
Nathan Report -continued

Is your Church Saved?
This Web Page Created with PageBreeze Free HTML Editor
Posted by rev.nathanvongriffin at 8:36 PM MDT